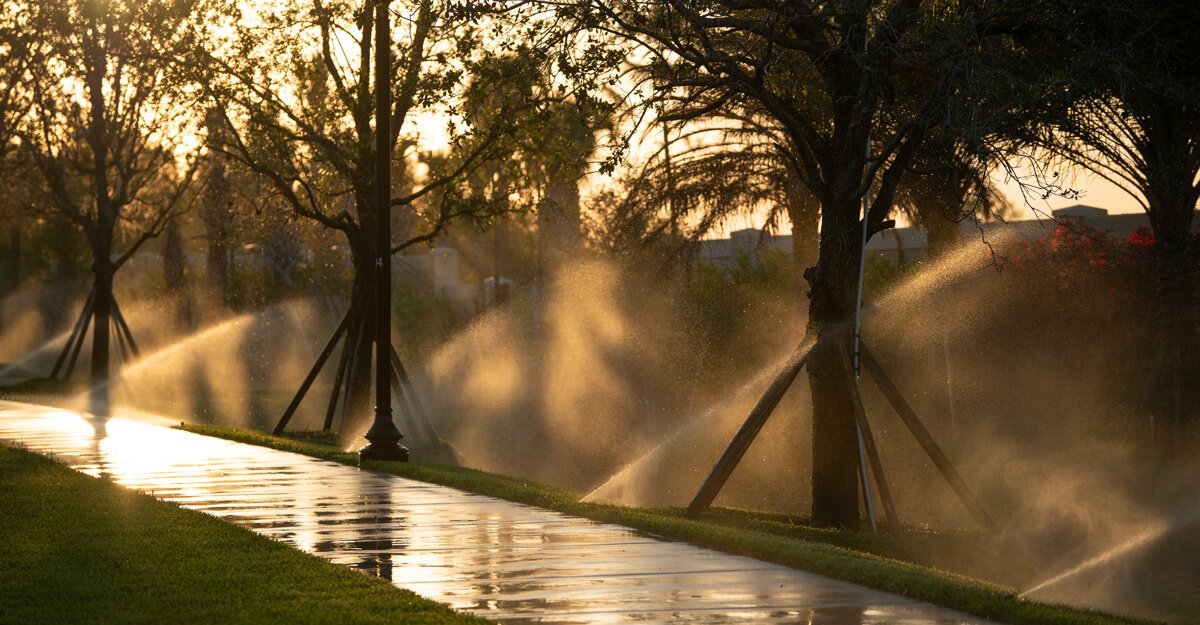 Current environmental and climate issues have placed many obstacles in the path of those wishing to develop and maintain large scale installation projects. To some, this may mean the end of lush green landscapes. This doesn't have to be the case, thanks to new technology and the expertise of the professionals at Impact Landscape and Irrigation. There are many new products and solutions on the market that if utilized properly will allow you to comply with the harshest water restrictions, yet enable you to have beautiful green landscapes that elevate the value of your property.
Impact Landscape and Irrigation understands the unique challenges and requirements of both large landscapes and small plantings. With more than thirty years of experience in landscaping and irrigation, they can provide you with numerous options that are "Green Friendly" and functional too.
The irrigation professionals at Impact Landscape and Irrigation are certified and continuously update their training in order to maintain knowledge on new products and procedures available on the market. Experienced with the installation of products such as those from Hunter Industries, Rain Bird Corporation, Hoover Pumping Systems and Tucor, Inc., Impact Landscape and Irrigation will put their knowledge to work choosing the system that will best suit your needs.